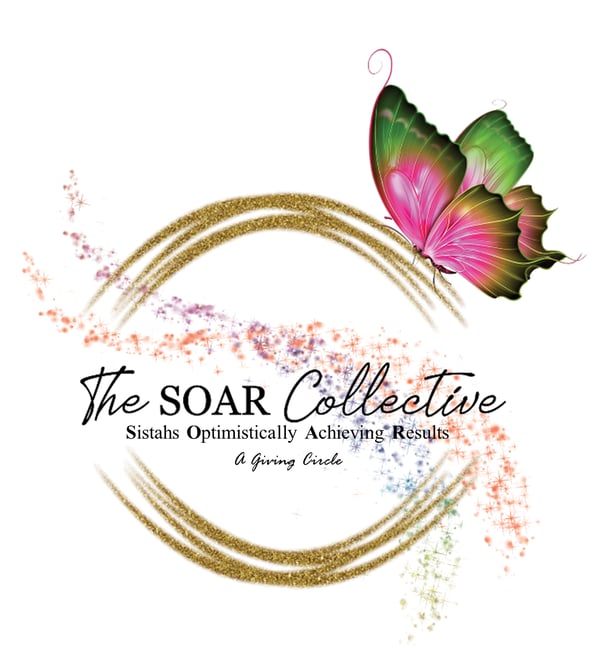 It's hard to believe that six months have already passed since we made our inaugural grant to Equity Before Birth. This milestone marks an important achievement for the SOAR Collective, and we're filled with gratitude that so many people believed in, supported, and contributed to our work.
We're proud to be a collective that extends beyond our membership, seeking and leveraging the collective power of our broader village | community | tribe. We recognize that in order to serve our communities effectively, we need to be fully immersed in them ourselves. While each of our communities may look and feel different, the elements of trust, love, unity, respect, generosity, service, and fun are universal. These are the values that drive our passion to support Black-led and Black-serving organizations in the Triangle area.
As we reflect on the past six months, we're inspired by the progress we've made and energized by the opportunities ahead. We're excited to continue building relationships with our community, amplifying the voices of Black leaders, and supporting initiatives that promote equity.
Here's what the SOAR Collective has been up to over the last six months:
September 2022 – A few of our members attended CIN on the Move hosted by the Community Investment Network and Philanthropy Together at the Triangle Community Foundation. This was a great time of fellowship with giving circles across the state and a learning opportunity.
October 2022 – The SOAR Collective joined Equity Before Birth at their 2-year Birthday Party to present them with a Big Check and snap some photos with staff and families.
December 2022 – The SOAR Collective held our Annual Retreat, which was a great opportunity to reflect on our work and plan for the future. We also hosted a Holiday Luncheon with our fellow giving circle 20/20 Sisters of Vision. It was a wonderful time of fellowship and giving.
January 2023 – The SOAR Collective nominated Equity Before Birth for the Community Investment Network HONORS award. We were thrilled when they won the award, and I had the pleasure of presenting it at the CIN HONORS virtual award show. It was a great way to start the new year and celebrate the amazing work that Equity Before Birth is doing.
We hope that these updates give you a glimpse into the work that we're doing and the impact that we're making. We couldn't have done any of this without your support and generosity, and we're truly grateful for all that you do.
Looking Ahead
Grant Cycle 2023
Annual Fundraiser: June - August (We hope you consider joining us again this year!)

Grant Review Process: July - August

Grantee Selected and Announced: August - Early September (We are excited to support and partner with another triangle based black-led and serving organization.)
Thank you for being a part of the SOAR Collective, and we look forward to soaring higher together! Check our photo gallery below.